Livesets
Muffler [Helsinki/FI]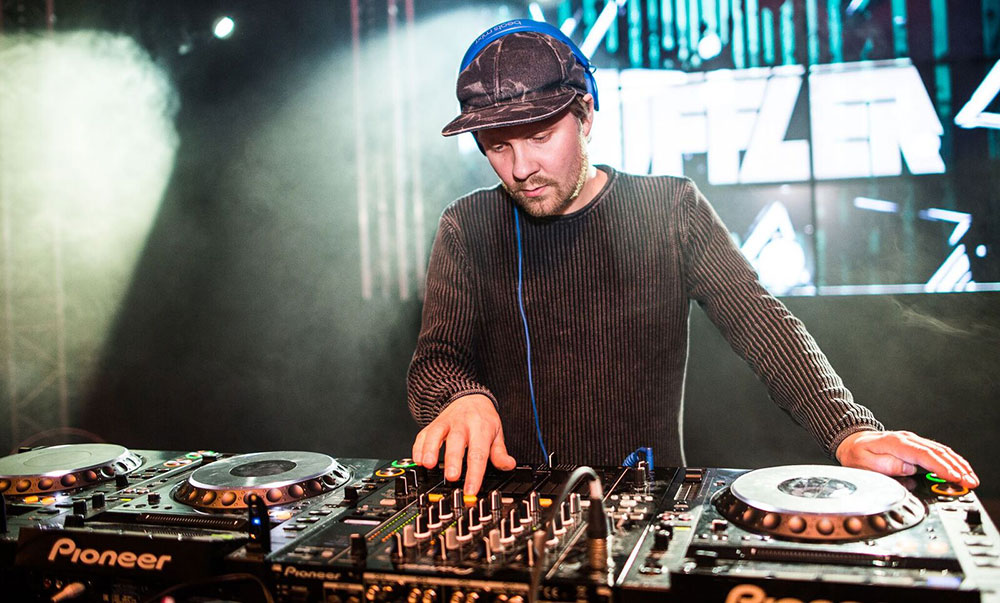 Saturday to Sunday, 1:00-2:30 CEST
Known in the scene as a member of Haujobb who did several demo and intro soundtracks, Muffler has been involved in dance music for over a decade, starting back in 2000 with drum'n'bass anthems "Somber / Fury" on the legendary Urban Takeover label. He has had releases on several other top drum'n'bass labels such as Hospital Records, Moving Shadow, Spearhead Records, and Commercial Suicide. Muffler's tracks get constant support from premier league DJs such as Pendulum, Andy C, Dieselboy, London Elektricity, and Grooverider, to name a few. As a DJ, with over 15 years of experience behind the decks, Muffler is known for his fast doubledrop mixing skills and 3 deck shows, and always plays a fresh dubplate-heavy selection with latest cuts from himself and other producers.
lug00ber [Oslo/NO]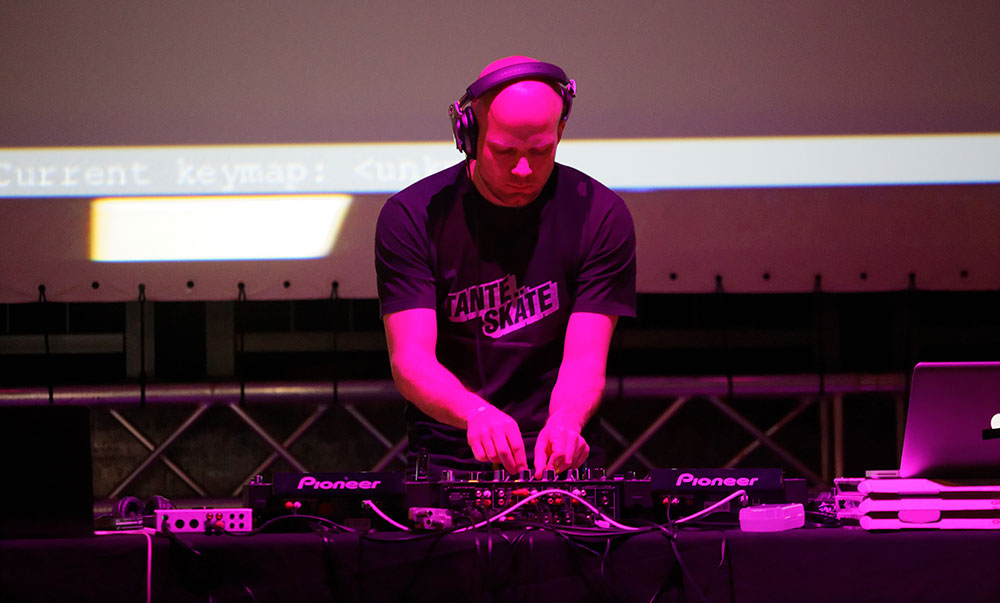 Friday to Saturday, 1:00-3:00 CEST
If you've been to a demoparty the last few years, you know that lug00ber likes to stick some specials in his sets. Friday night it will be all specials, as he will treat us to a full set of exclusively demo soundtrack remixes. Expect new and dancable versions of demo soundtracks from the last three decades, played by the maestro himself. Don't miss out, it will be a night to remember!
https://www.mixcloud.com/lug00ber/ https://www.twitch.tv/lug00ber
Bombjoe [Tübingen+Hamburg/DE]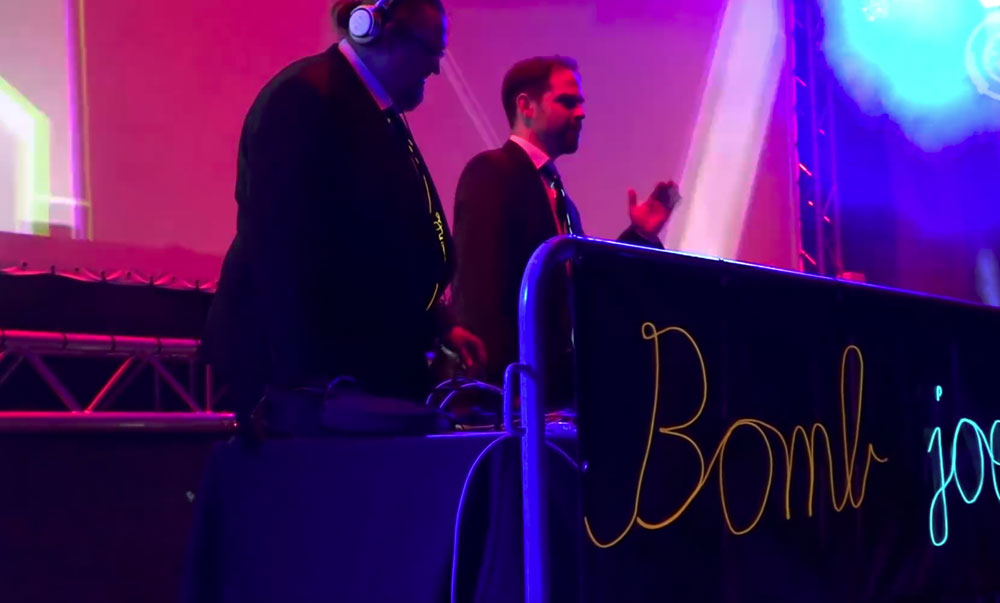 Friday to Saturday, 23:30-1:00 CEST
DJs Bombe and dojoe met early on during their careers, in the Gentlemen's clubs of London where they were spinning Schranz and Garage to distinguished upper class folks. They quickly realized the potential of uniting forces and together became shooting stars among the posh and wealthy, entertaining the Houses and royalty alike. Celebrating their recent reception of knighthood from a slightly tipsy Queen after a wild night at Buckingham Palace, they are now touring Europe in their Bombjoe 2019 World Tour. Expect nothing but the finest dance music between Prog House and Trance, and be sure to hold on to your socks unless you want them blown off!
Bullet [Frankfurt/DE]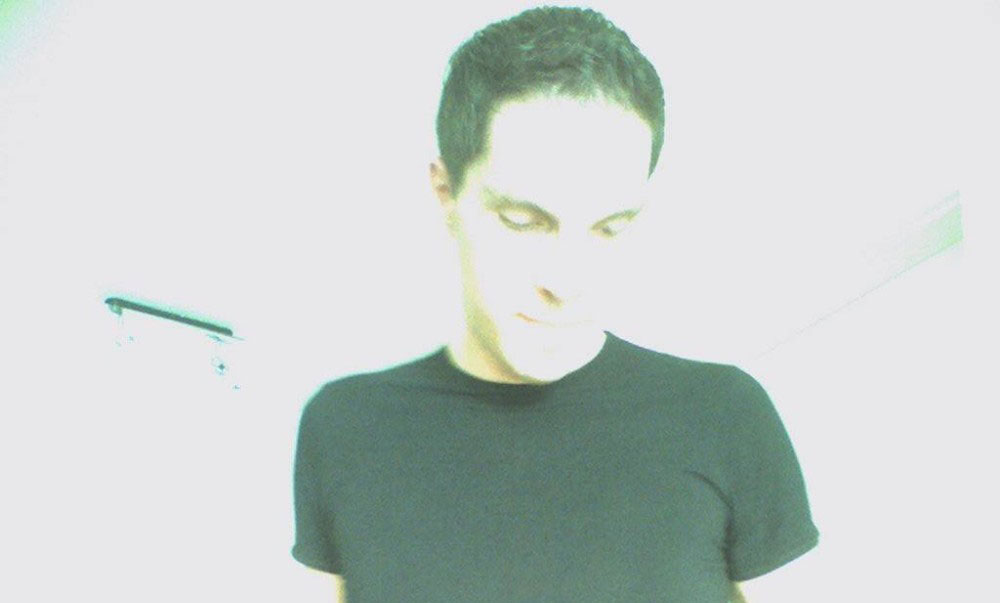 Saturday to Sunday, 2:30-4:00 CEST
Bullet, born lucky in 1975, was able to experience the late 80's and complete 90's with all their temptations. In the demo scene he established himself in the pre-internet time as distributor of 3.5" diskettes, initially for smaller groups such as The Lordz or Prestige, later he joined Lego together with his buddies Decca and Rackler. Along with the scene he developed a deep love for Frankfurt trance and techno sound which lasts until today. Clubs like legendary Dorian Gray, Omen or U60311 became his second home and shaped the desire to act behind the turntables. In addition to several residents in local clubs performances in the Palazzo in Bingen and Euro Palace Wiesbaden as well as several tours inside Germany fill his biography. He also was resident at one of the first internet radios (cyberchannel.de) during weekly cyber night. Bullet represents and lives for the trance and techno sound of the 90s.
Black Maiden Hi-Fi [Cologne/DE+Zurich/CH]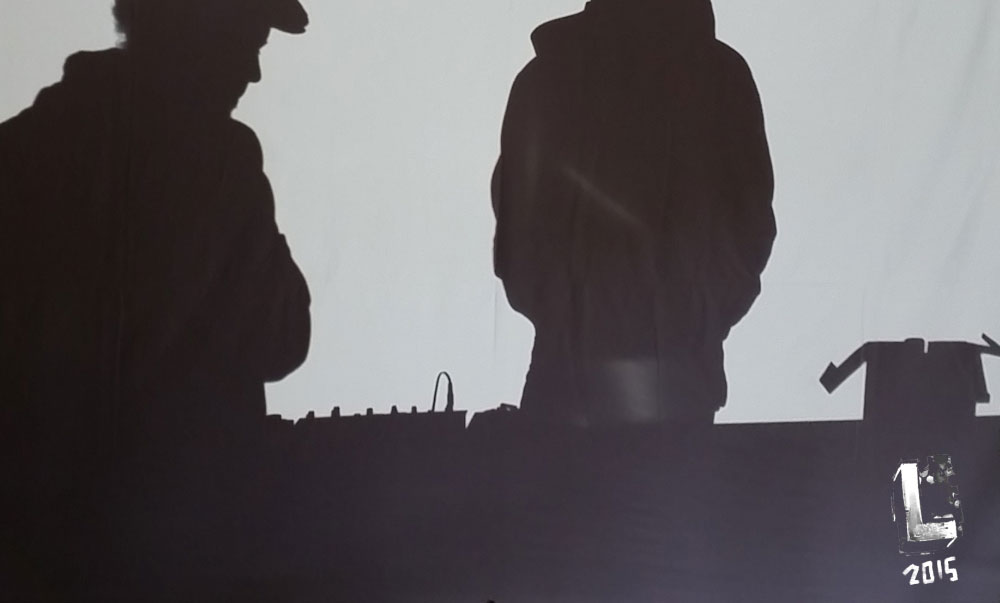 Sunday, 11:00-12:00 CEST
Black Maiden Hi-Fi are Faxe and Dipswitch from the same named demo- and ansi-group. Since nearly a decade, they occasionally team up and spin roots reggae, uk dub, and other bass-heavy music they both enjoy. At Evoke, they will play some records on Sunday morning to help you recover from the night before. (Photo courtesy by Luisa)
BBQ vibes with Nodepond, Eric Svensen and Cie
Once again we will rock the BBQ with some friends from Cologne to bring you the vibes we love so much. Enjoy having delicious food, sun, demovibes and irresistible techno-grooves.
Here comes the lineup:
Nodepond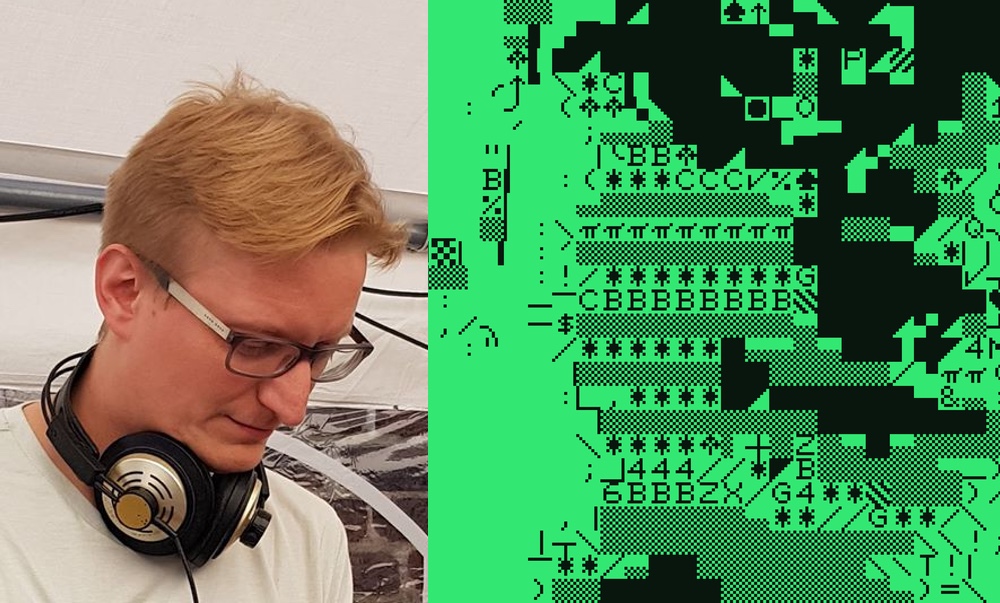 Nodepond will welcome you with a mixture of demoscene tracks and electronic music tracks. His music influences come mostly from hypnotic electronic music, chiptunes, scene-music and the magical nightlife in Cologne. He likes to compile energizing mixtapes with demoscene music on Soundcloud.
Nodepond is a long time supporter of evoke and part of the orga-team for several years. Read more about this relationship at interview with Nodepond, as part of the interview-series we made with all from the Evoke orga-team for Evoke 20. Together with Cie he made several prods with the group Level90 and plays in the musicgroup Drehkommando.
Eric Svensen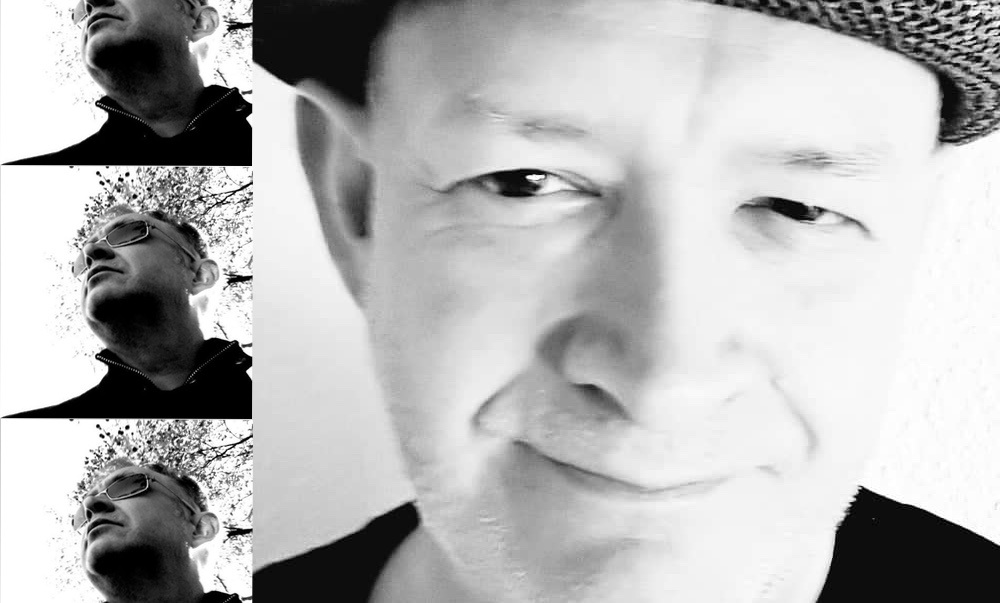 Eric Svensen is a versatile and talented DJ from the techno-scene in Cologne who understands what a good DJ-Set takes. And who is able to play set from slow ambient beginnings to a hell of a techno temple. He is a Member of the boombox-collective, a monthly streaming radio format from Cologne at sonus.fm. He released lots of great DJ-Sets at SoundCloud and was also featured by Südstadt Beats, Elektro Kollektiv and Tanzgemeinschaft. He played at Zimmermans and Odonien and lots of different parties and occasions. Together with Nodepond he made a monthly DJ / VJ-Lounge club in Cologne-Mülheim in 2016 - 2017.
He is all about passion for music and also a good guy to hang around with. His sounds are perfection and we would wish to have more like this on the dancefloor.
Cie (live)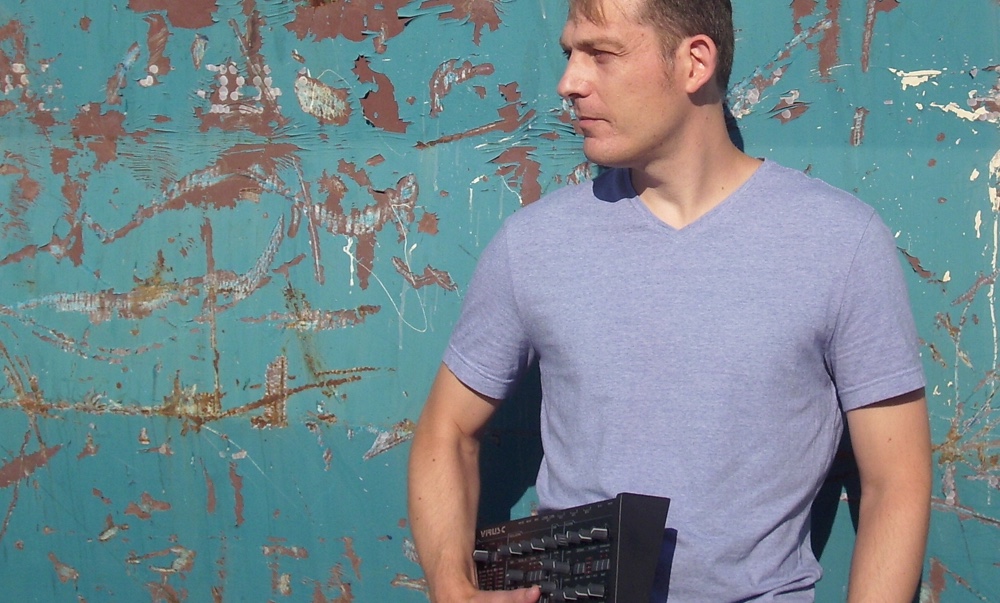 Cie is a tracker and Renoise enthusiast and also part of the demoscene since the mid 90s and was member of Amiga groups like Phuture303 and RNO in that time. Swapping mods and samples and making music with samples and later Midi was a base of his musical activities which lead to running an Techno vinyl label called Form & Terra Records nowadays, with which he is very active in the Cologne and surrounding underground lately.
Together with Nodepond he plays in the musicgroup Drehkommando, where they are improvise electronic music without any scripts or predetermined patterns, sometimes at unusual places like open air in public spaces in the summer or in a church during the winter.
He produces electronic music for over 20 years and contributes occasionally some music for demos or competitions. At Evoke he will present his latest project: a Techno liveset with his own tracks.